Nexolink is dedicated to providing high quality custom development services for all aspects of your foreign exchange business including customized software solutions, web applications and website development and integrations
Custom Development Services
Our applications are designed around a component-based methodology, which allows us to include just the "blocks" that your company needs. If in the future your company requires more functionality, new blocks are more easily added while still maintaining the same level of integration. This means your software can scale with your FX business as you grow without the necessity of starting all over again with new software every time your company expands.
We're flexible to the client's needs so we can develop software on several different platforms both new and old like; Microsoft .Net, Java, Visual Basic, PowerBuilder and even FoxPro. We've designed, built, enhanced and maintained custom software solutions such as…
We also offer an array of flexible ongoing software support contracts and full documentation projects, meaning you will never be left in the dark when you have a problem with any of our products.
With more than 30 years of combined experience in the foreign exchange industry Nexolink has an increased advantage when it comes to evaluating and developing custom FX software solutions for our client's. Sound methodology and use of proven development techniques translates into savings for the client when the project is delivered on time and on budget.
To contact us about our software development services click here
Industry Experience
We've created custom web applications for Online Foreign Currency Payments, FX Customer registrations, Banknote home delivery, Issue Management and more
Web Application Development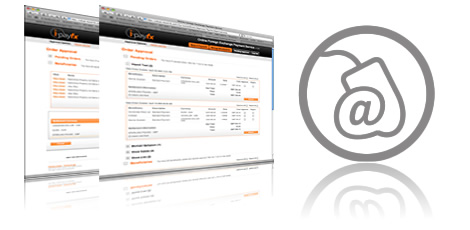 Nexolink has been building quality web applications for large and small businesses in a variety of industry segments since our very first client. The Internet is a prime platform to get work done! Isn't it time you offered your clients and employees services that allow them to transact with you 24 hours a day 7 days a week? Nexolink Can help you get there.
Imagine your foreign exchange customers being able to manage their own beneficiaries and book foreign payments online with real time rates. Imagine your online applications are tied to your back office in a real time system. Nexolink can bring this type of seamless integration to your FX business.
To contact us about our web application development services click here
The highly competitive nature of today's business environment both on and off the web, demands you have a web presence that promotes your business as well as supports your customer base
Engaging & Scalable Websites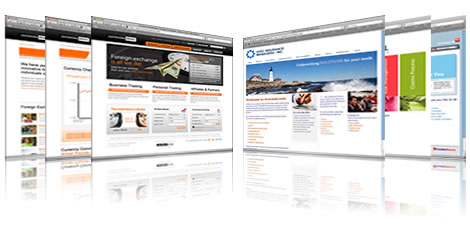 Nexolink has many years of web experience developing not just websites but online applications and marketing solutions as well.
There's no more need to work with several companies to get your website designed, developed and deployed. Most companies have to deal with consultants, designers, and programmers all on a separate basis to get their site up and running, which always adds extra time and cost to the whole process. With Nexolink you get all that experience in one place.
With more than 20 years experience in the foreign exchange industry we will work with you to create a distinctive, engaging, and scalable website all under one roof at a reasonable cost. From an initial online strategy, graphic design and visual identity to programming and integration Nexolink can handle your web initiative. We can even arrange for your ongoing web hosting and maintenance requirements, it's your one stop Internet shop, and that translates into money saved.
Nexolink takes the hassle out of your online development so you can get back to doing what you do best… running your business.
To contact us about our website development services click here