Our consulting services are designed to aid small and medium sized businesses with defining, designing, developing and implementing IT and FX processing solutions.
Website Development & Branding
IT Strategy Development
IT & FX Project Management
FX Payment Processing & IT Strategy Development Services
Want to start up your own IT department or FX payment business but not sure how to get started? Nexolink can help you in evaluating your existing and immediate needs, set up best practice guidelines, pre-screen prospective technical applicants, offer on-sight support and training while your new staff gets up to speed.
Nexolink will act as if we were your own support staff. Our goal is to keep initiatives affordable and on schedule to maximize our client's efficiency and productivity.
Our approach is to work closely with you and your company. We won't just define a strategy and then leave you to implement it like so many other agencies. We will stay with you through the whole project right from the initial evaluation, all through the development and deployment of the final solution. We can also manage the development and implementation for you so you can concentrate on what you do best, running your business! This leaves you with peace of mind, operating efficiency and most importantly… fewer headaches!
If your brand doesn't look good, who's going to want to see it?
HAVE A WEBSITE THAT NEEDS A FACELIFT?
Maybe you like what you have but need to expand it… No problem, Nexolink is often employed to take over and help rebrand existing websites and software applications to make enhancements or augment with current marketing initiatives. Nexolink can enhance your online presence with a "look and feel" that naturally belongs within your company's brand. Our designers also have the rare talent of understanding the technology they are designing for and use that knowledge to ensure there aren't any added extra unknowns when it comes to constructing the actual code that runs the website or software.
Web Design & Online Branding
Websites and e-marketing need a visual experience properly tied to your company's existing branding a.k.a the "look and feel" of your company. Today's web user is more experienced and expects, even demands an exciting and engaging visual experience when they go online.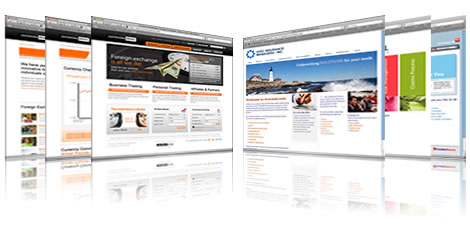 Nexolink can save you time and money and get you noticed with our website design, online branding and graphic design services. All offered alongside our programming and development services to ensure you have a great looking, professional website.
The days when a company had to hire two different agencies (one to design, one to program) to get the job done are a thing of the past! No more double explanations, no more doubling up time in extra meetings with sepreate vendors and no more padded outside contractor bills!